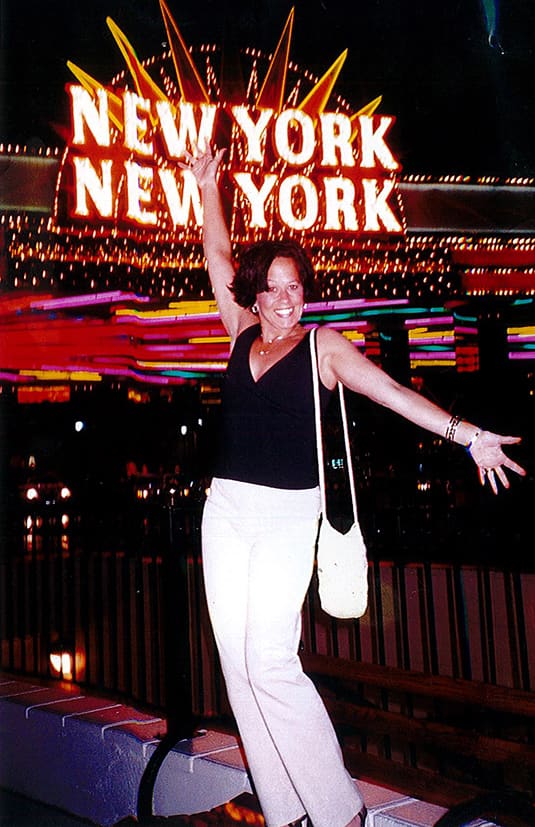 Kristin Palumbo Longo was a free spirit whose bright smile and warm embrace brought much comfort and joy to those around her.
Kristin loved children. She gave birth to Joseph in 1992, Catherine in 1994, Gianna in 1997, and Jared in 2000. As a mother of four, she devoted her time to nurturing her children. She was a hockey mom, a cheerleading coach, and a "pseudo mom" to her children's friends—always willing to open the doors to anyone who wanted or needed to spend time in their home.
In her spare time, she enjoyed being surrounded by many dear friends and family. She loved music. She loved to dance and laugh. Kristin loved life and embraced any opportunity to allow her enthusiasm and joie de vive to be shared with those around her.
On September 28, 2009, Kristin lost her life to domestic violence.
For years Kristin's family has been waiting for the right opportunity to use Kristin's story to impact our community in a positive manner.
Recent reports show that rates of domestic violence in Oneida County are higher than the state average. Reports also show that in rural areas such as Herkimer County, underreporting domestic violence is a prevalent issue due to a number of factors such as lack of awareness, isolation, and tightly-knit community ties.
On average, nearly 20 people per minute are physically abused by an intimate partner in the United States. In one year, that equates to more than 10 million women and men.
One in 15 children are exposed to intimate partner violence each year, and 90% of these children are eyewitnesses to this violence.
Our goal is to end the cycle of violence.